The management of our orchards, in accordance with the organic production method since 1998, as well as our know-how, allow us to offer you a complete range of products that you can find in our shop or at our partners (restaurants, hotels, bars and shops .)
Our Flaguerie ciders are fruity and refreshing. The apples used for these ciders come from different varieties of bitter, bittersweet and tangy cider apples grown in our orchards and assembled by our specialists.
At any time of the day. Festive and convivial, perfect for children's birthday parties, it can be enjoyed plain or in cocktails. Our handmade sparkling apple juice is 100% pure juice with no added sugar.
Produced from our organic cider passed through an acetator to allow bacterium to transform alcohol into acetic acid.
It is the oldest remedy in the world! In addition to its thousand and one virtues, it is appreciated in salad and marries beautifully with oysters.
Gold Medal 2015
– The Cambremer Meetings
– Saint-Jean des Ciders competition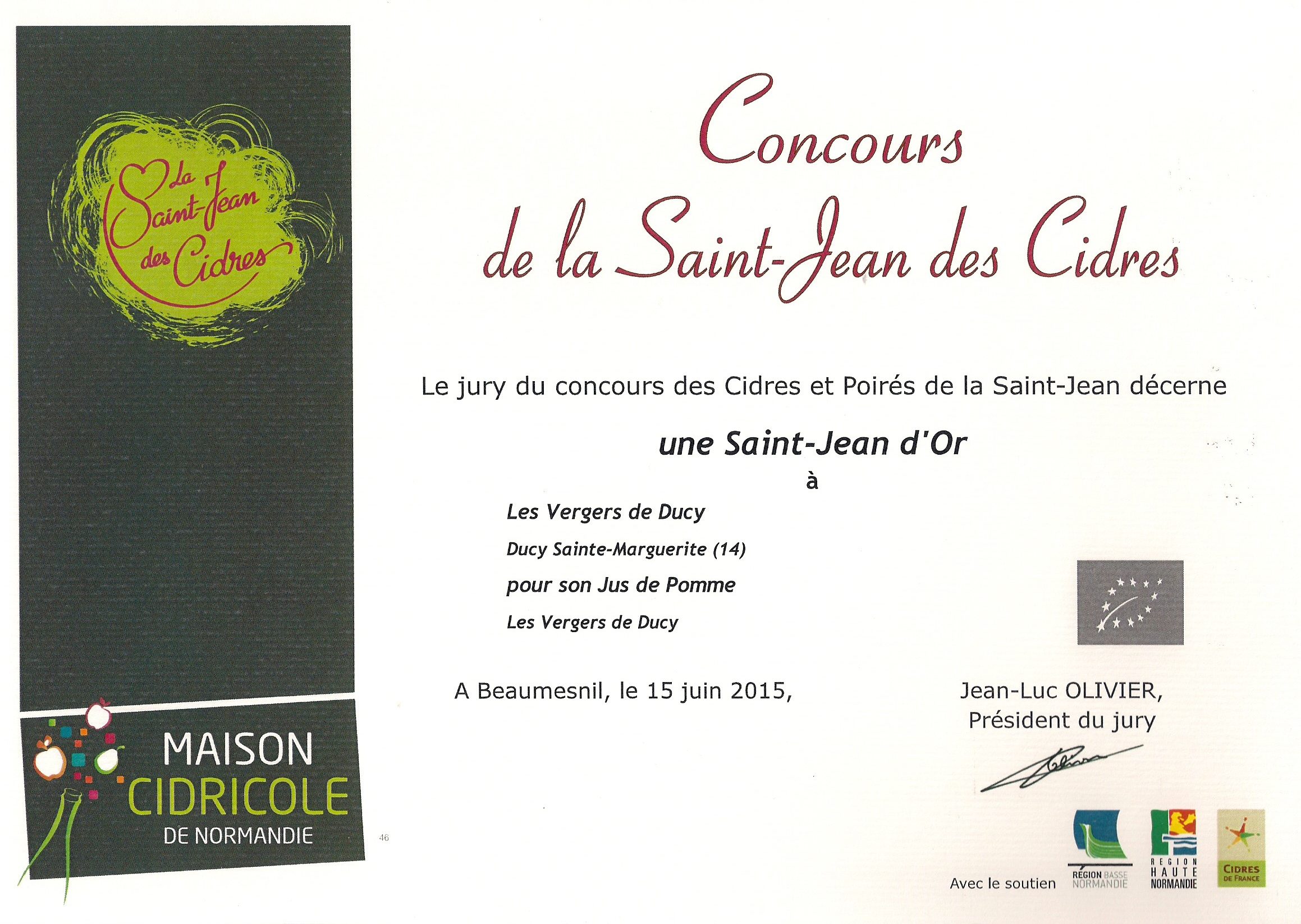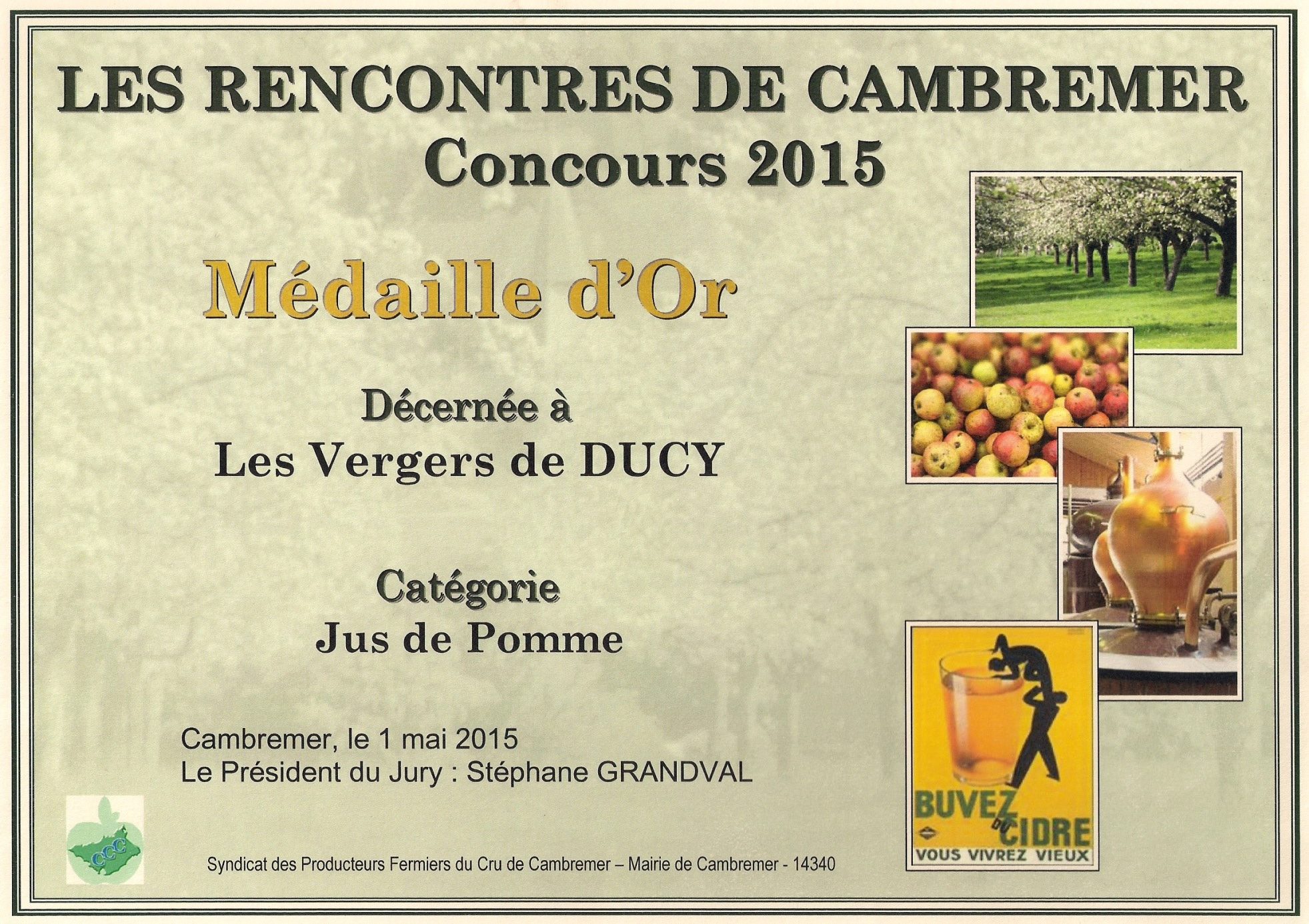 Silver Medal 2020
Normandy Cider Competition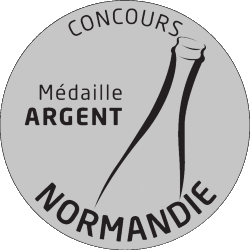 Silver Medal 2018
Normandy Cider Competition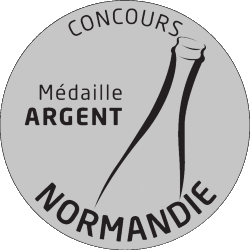 The Pommeau de Normandie is the Norman aperitif par excellence. It is a mixture of Calvados and apple must which is aged in oak barrels for at least 14 months.
This aperitif is characterized by aromas of candied apple, with floral and dried fruit touches. Well balanced with a long finish, Pommeau des Vergers de Ducy can be enjoyed as an aperitif or as an accompaniment to dessert.
Ice cider is made by freezing apple must. Ice crystals influence fermentation, resulting in a slightly higher alcohol content than classic ciders (9-10%).
Sweet, syrupy and very fruity, it is perfect for sweet palates!
Calvados is the result of aging cider brandy in oak barrels. Aromas, mouthfeel and taste depend on its age. Young Calvados are more fruity and lively on the palate. The Hors d'Age are woody, softer and mellow.
From youngest to oldest:
La Fine (2 years), Le Vieux (4 years), Le VSOP (6 years), Le Hors d'Age or XO (10 years), Le Hors d'Age 15 years, Le Hors d'Age 30 years
Gold Medal 2008
General Agricultural Competition
Bronze Medal 2019 and 2015
– Cambremer AOC / AOP Festival
– The Cambremer Meetings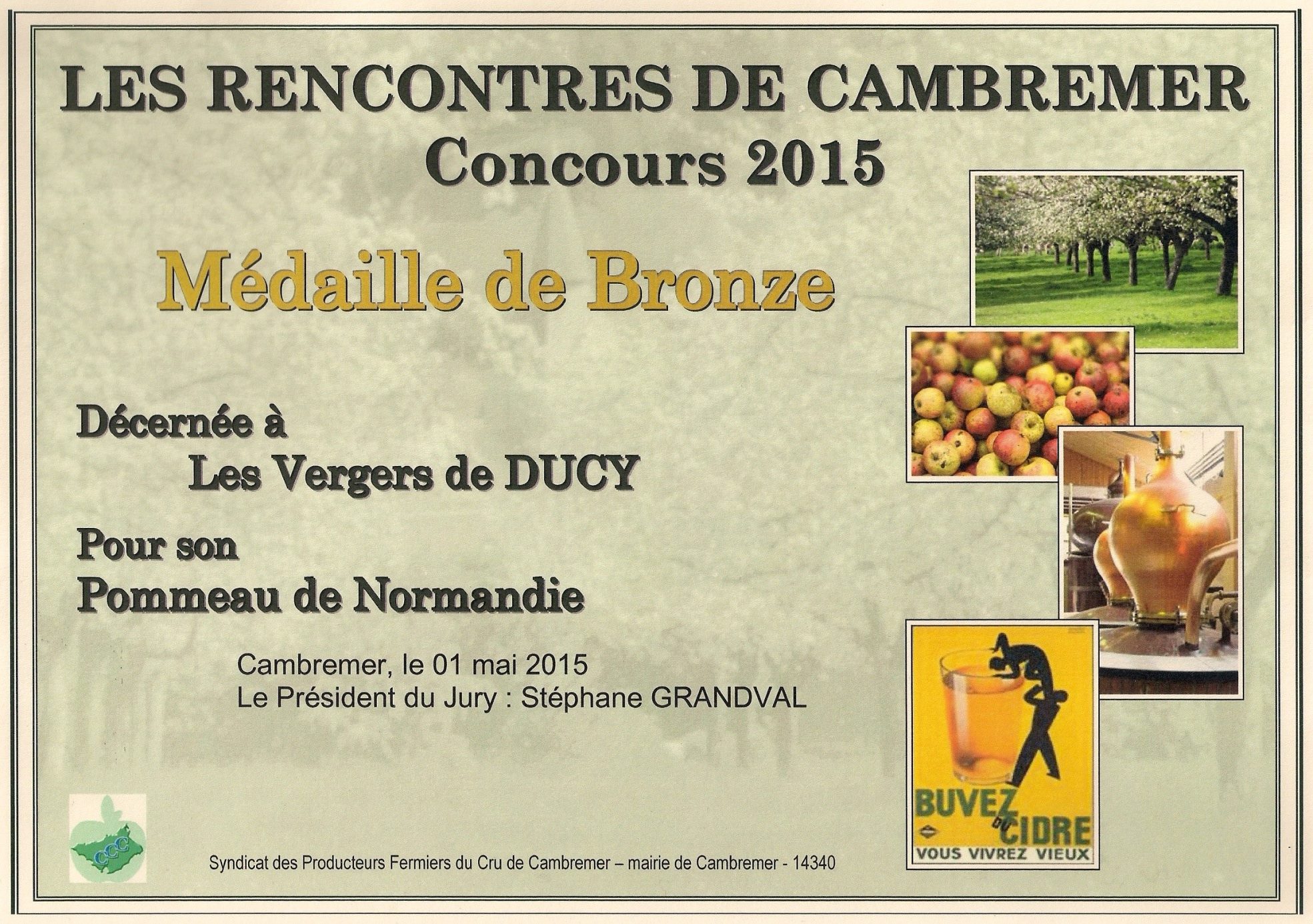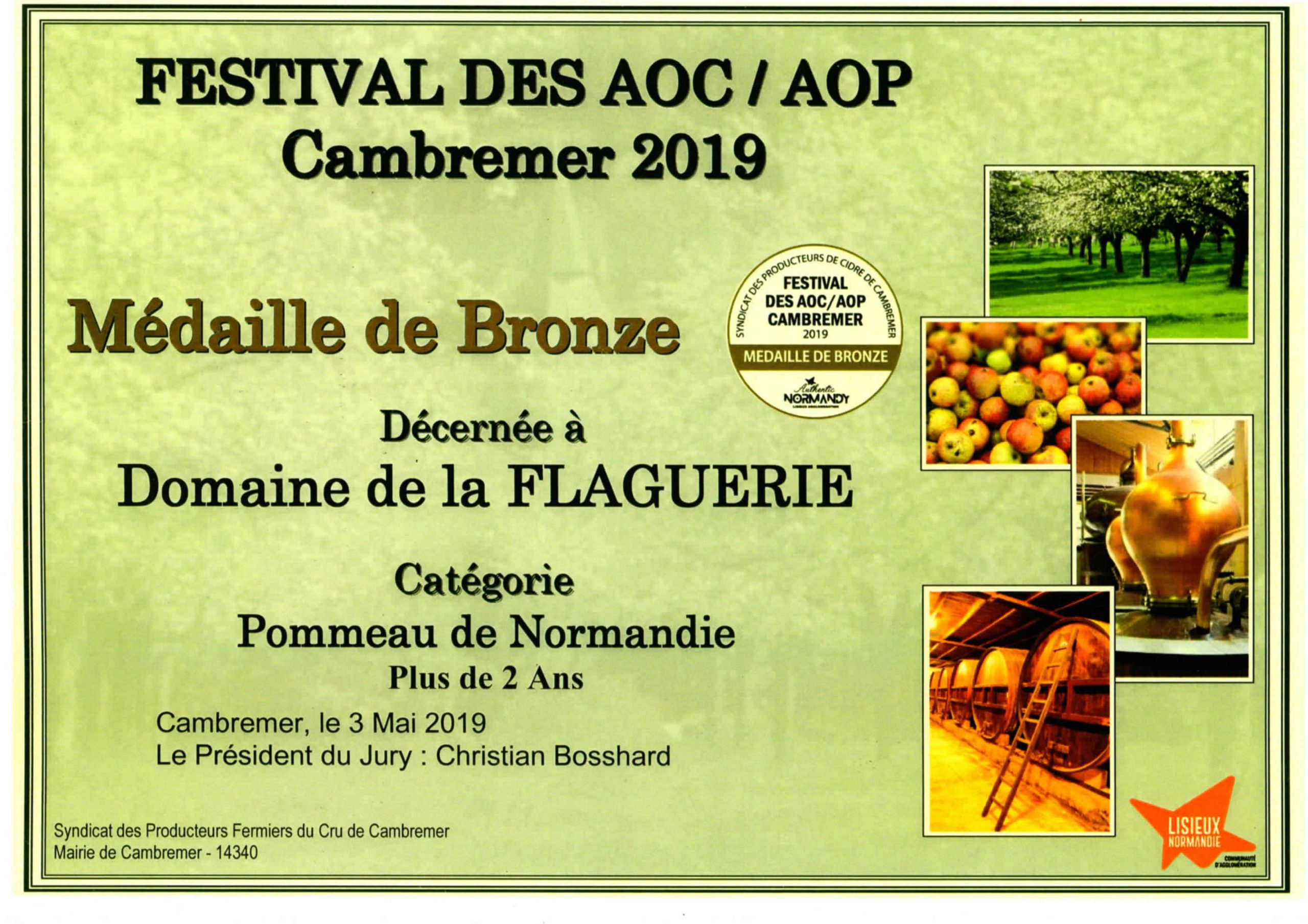 Gold Medal 2020
Normandy Cider Competition
Gold medal
Calvados VSOP
– Cambremer AOC / AOP Festival
2019
– The 2016 Cambremer Meetings
Old Calvados
– Spirits Selection by Concours Mondial de Bruxelles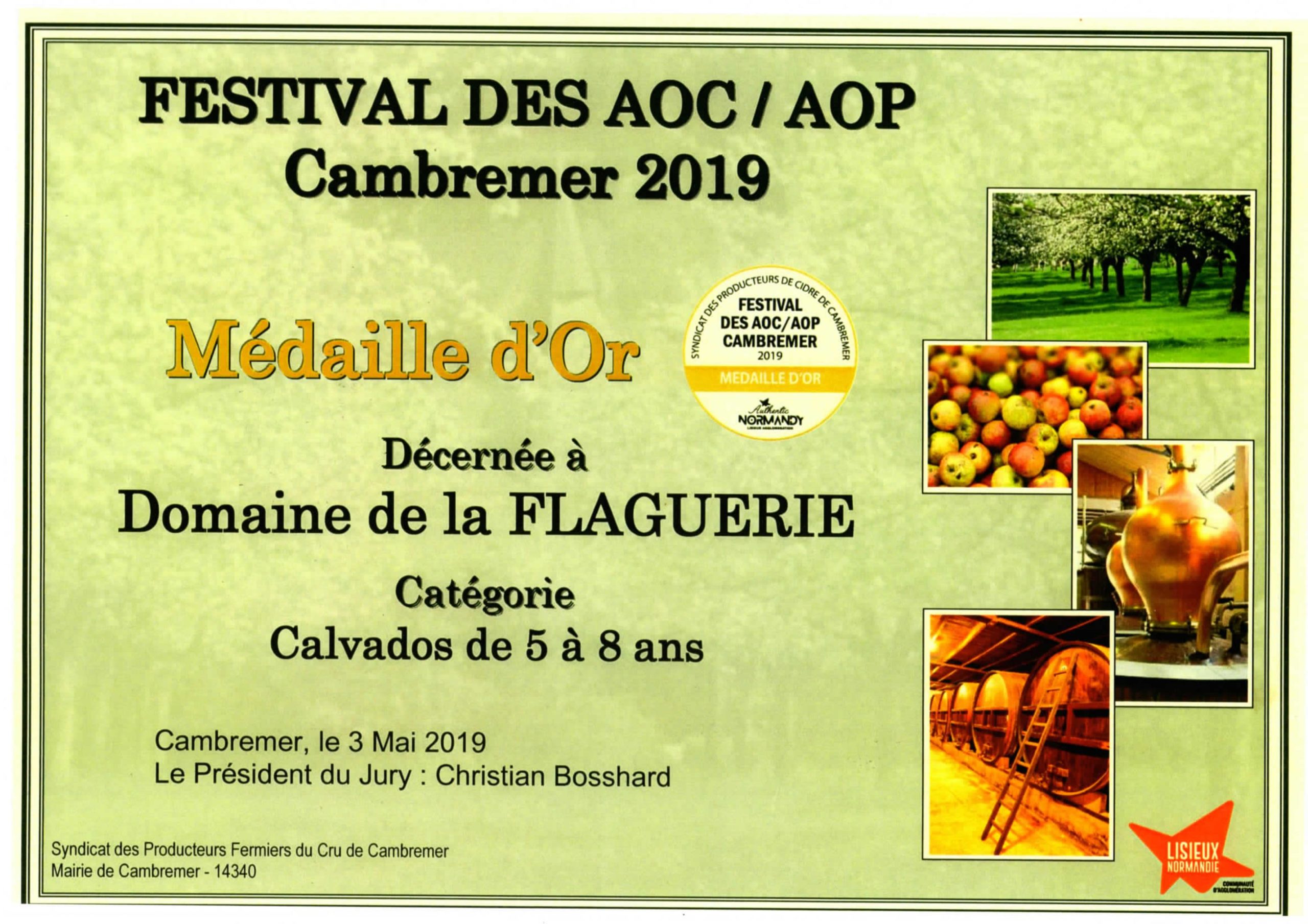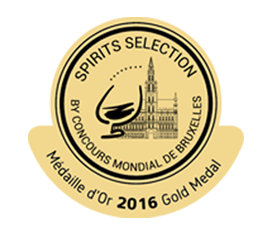 Silver medal
Calvados Hors d'Age 15 years old
– General Agricultural Competition 2020
– World Calvados Awards 2020
– Spirits Selection by Concours Mondial de Bruxelles 2020
Old Calvados
– Cambremer AOC / AOP Festival 2019
– The 2015 Cambremer Meetings
Calvados Hors d'Age XO
– Spirits Selection by Concours Mondial de Bruxelles 2017
Calvados VSOP
– Spirits Selection by Concours Mondial de Bruxelles 2016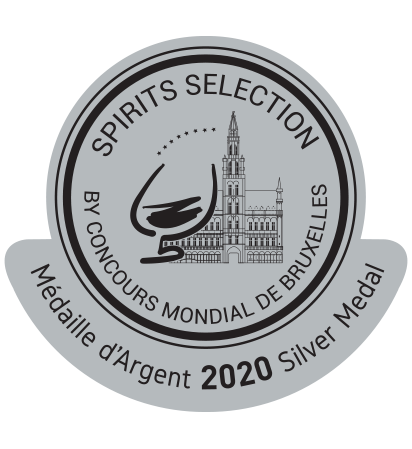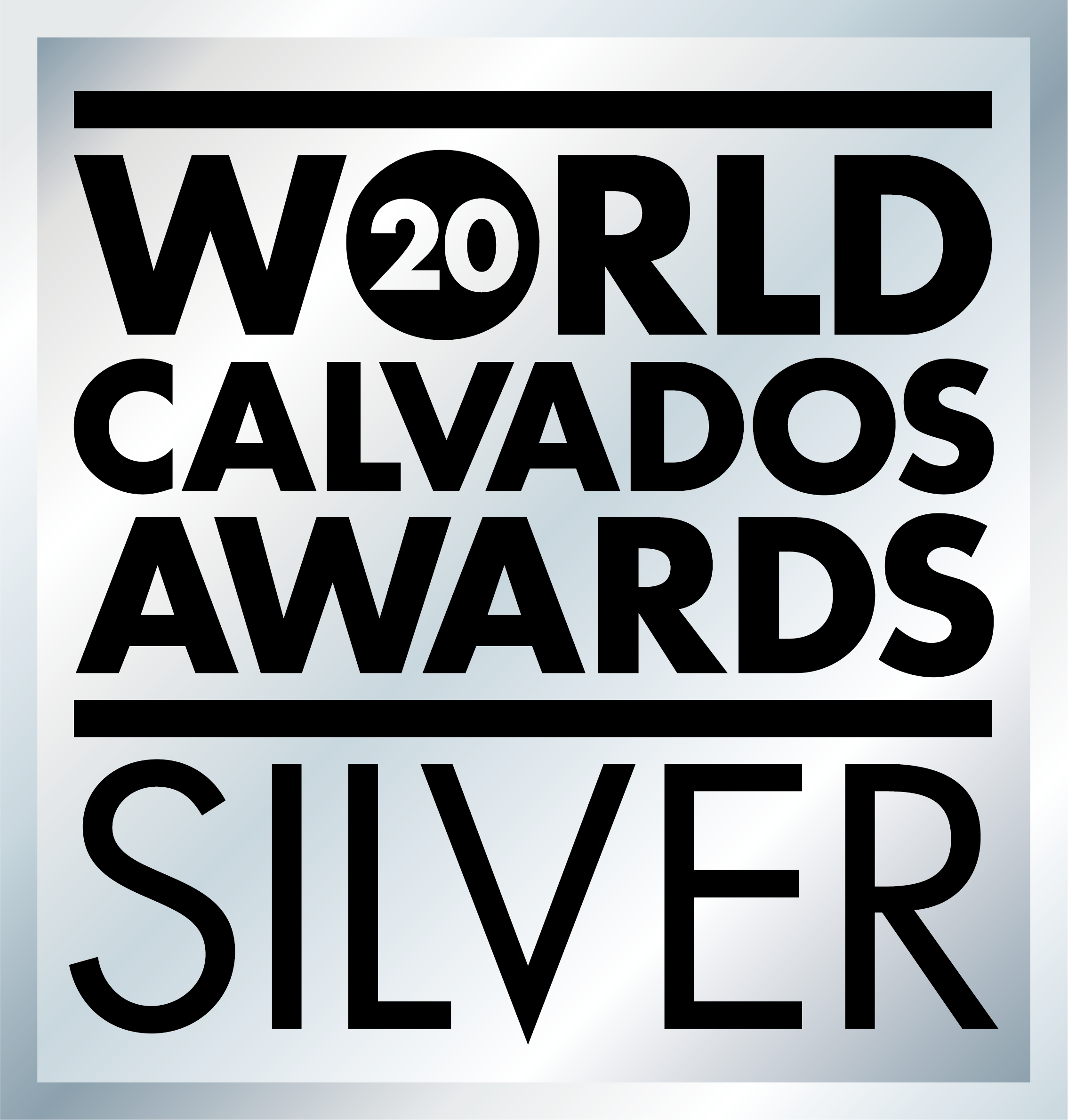 Bronze medal
Cambremer AOC / AOP Festival
– Calvados Hors d'Age XO (2019)
The meetings of Cambremer
– Calvados VSOP (2017)
– Calvados Hors d'Age XO (2015)