The Domaine de la Flaguerie (at the origin of the Vergers de Ducy) is a family property located in Bessin. Administered by Norman enthusiasts, its core business is devoted to the production and processing of cider apples. As nature lovers, we believe in organic and reasoned agriculture, in sustainable development and in short and direct distribution circuits. Our orchards are certified AB Organic Agriculture.
It was in 1835 that the family moved to the Domaine de la Flaguerie. The estate then includes the manor and two farms. The meadows are planted with tall apple trees under which Normandy cows graze. The apples picked up in the fall are used to produce an artisanal cider which is the essential drink of Norman farmers. The cider from the previous year is distilled in a rudimentary way and produces Calvados, also called gout. At the time, and until the 1960s, it was common to add this Calvados to morning coffee.
.
In 1990, Mathilde and René Petrich decided to dedicate the Estate to the cultivation of cider apples and planted a 20-hectare orchard of low-stem apple trees. This is the beginning of the adventure. Very quickly, the choice of organic farming is essential. It corresponds to the values of the family, close to the earth, close to nature. Each year brings a new challenge and consolidates the know-how acquired.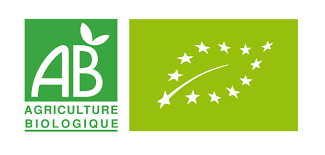 Our products are marketed under two different brands depending on the prestige of the product:
For all our apple products with little or no alcohol (6% max): apple juice, cider, cider vinegar, apple jellies…
For all our more alcoholic products: ice cider, Pommeau de Normandie, cider brandy, Calvados, Liqueur 44…
How to serve and enjoy cider well?
With the Maison Cidrile de Normandie, we tell you more about the aromas, and the marriages of the different ciders of Normandy, how to keep a bottle of cider…